What is a plastic surgery simulator, and what are its uses?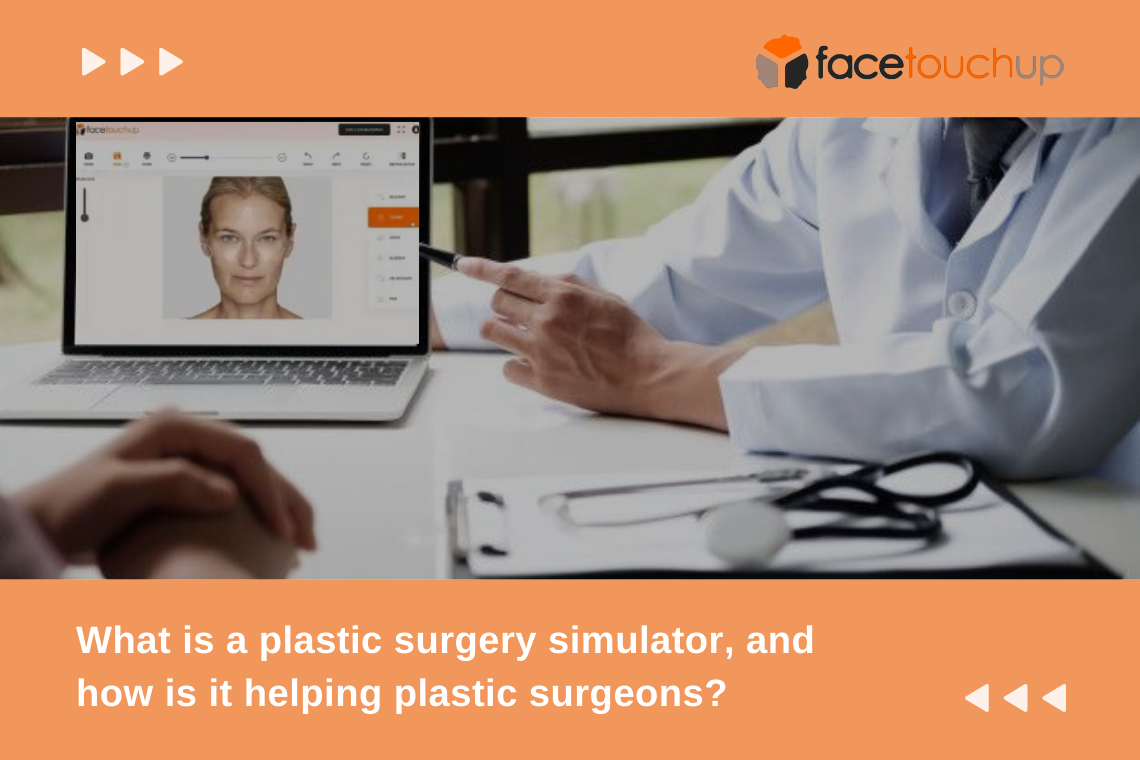 Surgical simulation is becoming a more desirable aspect of professional medicine due to an increased focus on expertise learning modules and a general shift from traditional Halstedian apprenticeship models. In an effective risk mitigation environment, simulation is a helpful instrument for evaluating and refining surgical abilities. And yes, these virtual plastic surgery simulators are helping plastic surgeons in more than one way.
The Plastic Surgery Simulator is indeed a simple but effective tool that allows you to edit images to simulate the effects of plastic surgery on anyone's face and body. Simulator adds to the qualitative performance evaluations in the operation theater by providing more realistic quantitative measurements of expertise. Simulators could be synthetic, animal-based, cadaver-based, or virtual, but it has their own set of benefits and drawbacks.
The simulation was first used in general surgery, with laparoscopic & endoscopic surgeries being the most common applications. A variety of surgical specialties has now adopted its use. Visualize Plastic Surgery Simulator has been utilized in plastic surgery to accurately gauge baseline information, encompassing operative physiology and trainee development in surgical abilities.
What are the roles of various types of simulators in plastic surgeries?
With the development of different simulators in the field, surgeons are now more equipped with the knowledge to face the complexity of the surgeries in the real-time scenario. Here is a brief on the way various simulators are helping plastic surgeons.
The purpose of hand surgery simulation is to master the surgical handling of fragile soft tissues and robust bone structures while also learning the intricate anatomy of the hand.
The objectives of craniofacial surgery simulation are significant to trainees because they augment the knowledge of practitioners who perform specialized operations and procedures like cleft care.
The purpose of the microsurgery simulation is twofold: first, to teach residents how to do microvascular anastomosis, and subsequently, to teach residents how to raise flaps properly and safely.
The biggest potential value in plastic surgery comes from aesthetic surgery simulators, which comprise rhinoplasty operations and bilateral breast augmentation.
Simulation has been shown to reduce significant complications such as poor regeneration, fistula formation, & velopharyngeal insufficiency, in addition to increasing comfort and decreasing surgical time.
What are the latest technologies available in plastic surgery?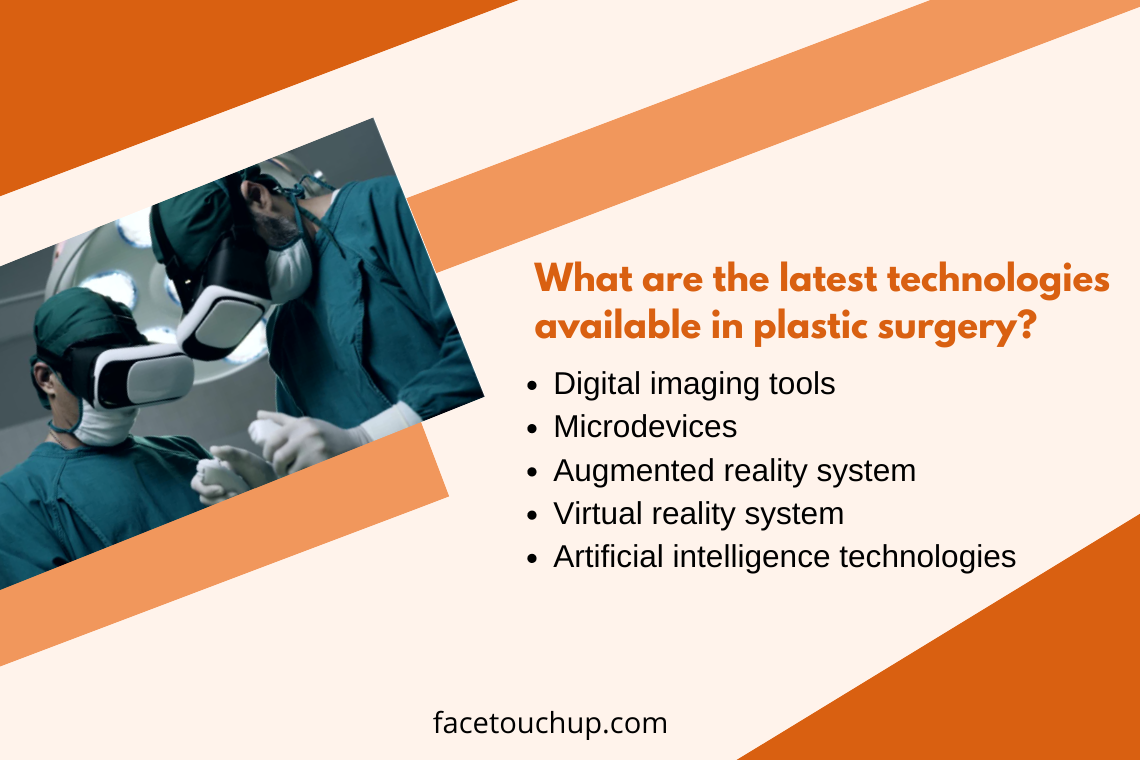 Advanced visualize plastic surgery simulators technology include:
Digital Imaging tools:
Top plastic surgeons now have access to digital imaging tools, which can assist patients in conveying their objectives to their doctors more accurately ahead of facial cosmetic surgery in today's high-tech environment. Cheek lifts, rhinoplasty, and other operations can all benefit from digital imagery.
Microdevices:
The innovation of micro-devices in the plastic surgery sector allows plastic surgeons to perform microsurgery with very small incisions and minimal scarring, making it a popular procedure for many patients. This technology aids in the production of more accurate, safe, and realistic outcomes.
Augmented reality system:
An augmented reality system enables plastic surgeons to create required 3D simulations of facial reconstructive procedures, which are then projected onto the patient's face during the surgery.
Virtual reality system:
Virtual reality systems produce a secluded environment. The use of virtual reality in microscopic techniques by integrating synthetic models with simulation tools attached to computers is a more recent invention
Artificial intelligence technologies:
Even artificial intelligence (AI) technologies are the most current developments in the best plastic surgery simulator systems. It will probably be some time until AI is regularly used for the best plastic surgery simulators.
How will simulators help supplement plastic surgery?
With such a diverse spectrum of subdisciplines, plastic surgery offers a variety of simulation modalities to aid trainee learning. In today's surgical simulation scenario, the main focus is on developing metrics to assess how well skills acquired in a simulator translate to improvements in real-world reconstructive surgical abilities, procedure execution, and teamwork in the operating room.
The simulation will progressively supplement plastic surgery as the number of validated simulators grows, and existing simulation methods become more cost-effective, promoting the sustainability of the level of excellence in this profession in a safe and controlled environment. Cosmetic surgery trends show that demand will rise as procedures become more advanced, less invasive, and inexpensive.
Conclusion:
With regard to patient safety, a revolution in surgical training has resulted in exceptional advances in simulation. Because of the need for surgeons to be accountable for the effectiveness of surgical training, surgeons are ensuring that simulation can genuinely improve their abilities to care for patients. The virtual plastic surgery software to maximize accuracy in surgeries has improved, as simulators and skill acquisition metrics have improved. The use of these acquired novel metrics for quantifying innovation outlines has aided the technologies critical to the progress of plastic surgery. An examination of current innovation patterns can highlight which technological domains are the most productive. New technology has continued to aid outcomes and benefits in plastic surgery for plastic surgeons, both through innovation and adoption.