Remote Consultationbeta
Use case: Live online consult
Benefits: Expand your market, efficiency, safety
Pricing: TBD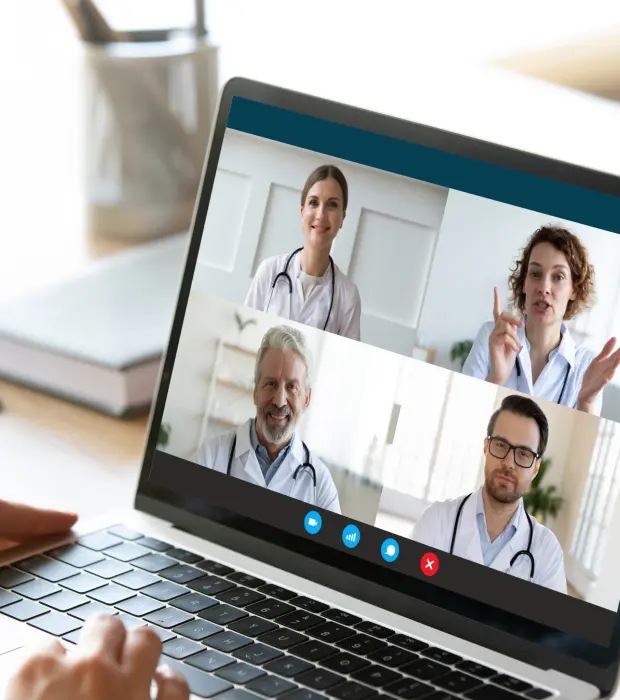 FaceTouchUp Remote Consultation Solution
FaceTouchUp Desktop Solution Solution is an online consult that utilizes the simulator tool while videoconferencing with current or prospective patients. You're able to take the image and talk through the simulated outcomes, all in real-time.
This is our newest solution developed based on feedback from surgeons and customers who desire the speed and safety of remote consultations.a
Frequently Asked Question's
Yes. You can use Zoom, Google Meet, Microsoft Teams, Skype or any other video conferencing system. FaceTouchUp will enable the easy transfer of the patient picture from their phone to FaceTouchUp.
The surgeon needs to be using a Windows or Macbook computer with a Camera. The patient can be on a laptop with a camera.
Yes depending upon the conferencing system being used. For example, Zoom allows you to record meetings